What it's really like to have Pre-Eclampsia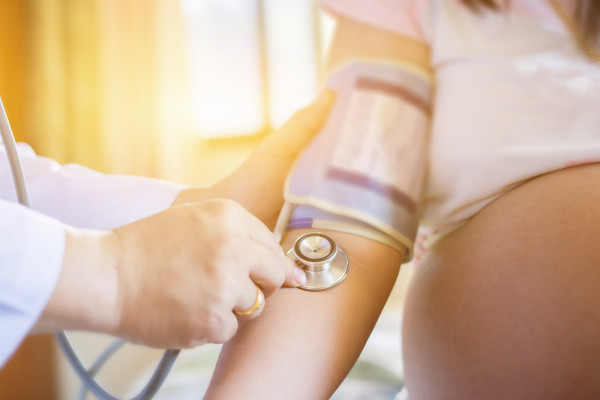 For those soap opera fans, EastEnders has recently featured a storyline where one of their main characters develops Pre-Eclampsia. Not many people know what pre-Eclampsia is; the midwives mention it to you in passing at your checks but other than that it is just a word. You only really ever know what it is when all of a sudden you have it.
This time six years ago, I was getting towards the last month of my first pregnancy; my baby,
a boy, was due to be born on the 15th of November (coincidentally also my Birthday). I was on maternity leave, relaxing at home and trying to make the most of the last few weeks of downtime before my little Noah exploded into my world.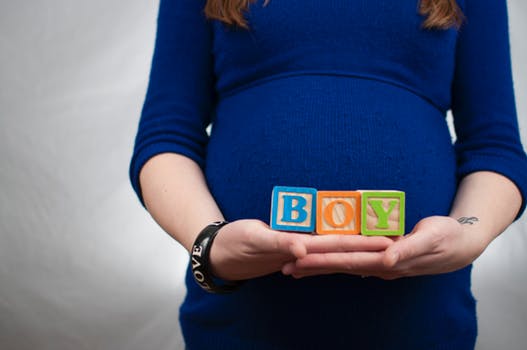 I'd had a good pregnancy, some mild morning sickness but generally, I'd been well. But now, at this point, I was definitely beginning to resemble a beached whale, my hands and feet had also begun to swell so I was spending more and more time sitting on the sofa. I'd also remarked to my husband that I felt like my face was fat, he just said I was beautiful and that was the end of that.
On the 31st October, I made my way to my 38-week midwife appointment; there had been an error at the Children's Centre so lots of the appointments were double booked but having nothing else to do I decided to wait and see the Midwife when she became free. I also had probably the worst headache of my life, but then I'd always suffered from bad headaches so it didn't cause me any alarm. If I'd gone home, if I'd not stayed for that appointment then I wouldn't be here typing this and my son wouldn't be nearly six years old. I'd developed Pre-Eclampsia.
I still remember my midwife, taking my blood pressure again and again before calmly phoning my husband and requesting he took me to the Maternity ward at Chester Hospital. She said my blood pressure was a little high and I need to go directly there, I couldn't go home; I needed to go to the hospital immediately.
What followed was possibly the longest night of our lives, I'm fortunate to remember very little; the Doctors, Midwives and my husband all protected me, anything to try and get my blood pressure lower. I wasn't aware that there was a real chance that I wouldn't survive. I wasn't aware of just how dangerous the situation was. There are two things I remember quite clearly, one was that I desperately didn't want our son to be born on Halloween; I remember begging the Midwives to hang on until after midnight. The second was the Magnesium drip. They told me that it would feel like I was on fire, I laughed until they appeared with fans and wet towels and then I realised that this was serious and I was actually going to feel like I was burning. It was the longest nine minutes - I've never experienced anything like it.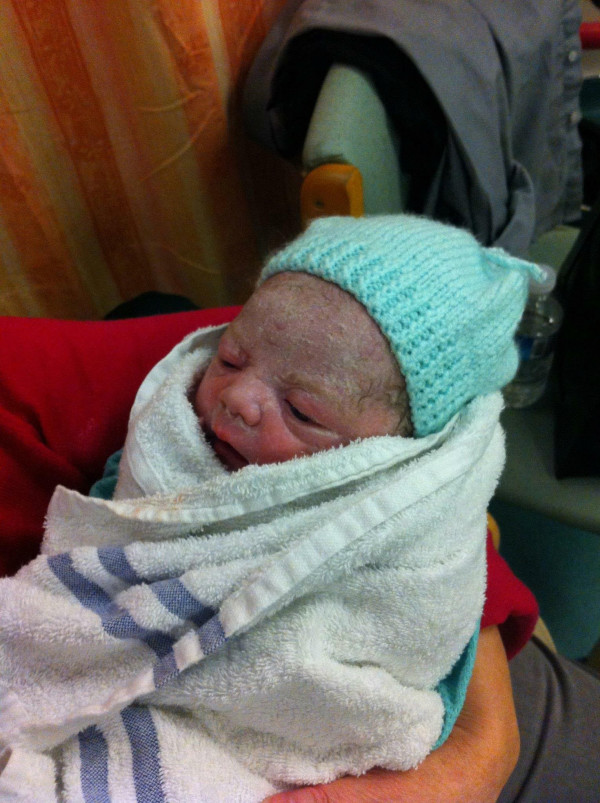 My son was born just after 3am on the 1st November by emergency c-section. I didn't get to hold him for what felt like a long time, my body was constantly shaking and my blood pressure just wouldn't go down. It took a week for it to finally settle enough for me to go home, but I still had to take blood pressure medication for two months after Noah's birth.
The week I spent in hospital felt like an eternity; I had wonderful care but all I wanted was to go home and I was desperately afraid. I'd realised how seriously ill I'd been, how ill I still was and I was scared.
Scared that I wasn't going to see my son grow up, that I wouldn't get to be there for his important milestones and I was hormonal. I think I spent the first week of his life in constant tears. It felt like it was never going to stop and I was never going to be ok, that I was at risk of a seizure or a stroke; this wasn't how I'd expected my sons' birth to be. I would live in constant fear of the sound of the blood pressure monitor making its way down the corridor; it even began to affect my husband as we knew the result wouldn't be good. In retrospect, I didn't understand just how lucky I'd been. I was alive and got to go home with my baby. That's not always the outcome.
The problem with pre-Eclampsia is that it lingers, even if you're lucky like I was and they catch it early enough. It lingers in your head, follows you around like a shadow. Has it damaged my body; will it come back if I get pregnant again?
Two and a half years after my sons birth one of my best friends ran the Virgin London Marathon for
Action on Pre-Eclampsia
, a charity that is constantly pushing for more research, more treatments and more support for families dealing with this condition during pregnancy and afterwards. I think it was possibly one of the strangest days of my life, I was so proud and excited as we watched her finish the 26.3 miles. It was surreal as it felt like my journey with Pre-Eclampsia ended when she crossed that finish line. She helped me let it go and I will always be eternally grateful to her for that. Eclampsia ended when she crossed that finish line. She helped me let it go and I will always be eternally grateful to her for that.
Three and a half years after the birth of my son I gave birth to my daughter, Alice. Whilst my pregnancy didn't go smoothly, I didn't develop Pre-Eclampsia; I was given aspirin and monitored closely. I was afraid that it might come back and I might not be so lucky this time, but I had faith in the people who looked after me.
I never missed a midwife or hospital appointment and I never dismissed a headache or swollen extremities. If your body is talking to you, you should always try to listen as if you don't, the circumstances could be very different.